This coming weekend, from October 5-7, the Professional Gamers' League will be hosting the PGL Quake Champions Open in Bucharest, Romania.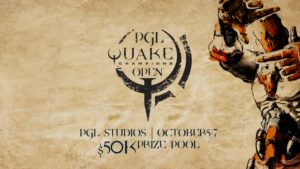 The event, featuring a $50,000 prize pool, will see some of the best Quake players in the world compete at the top level, and those of you in New Zealand can watch it live on GINX Esports TV, Sky channels 159 and 59.
Get into the action from 8pm on Saturday, October 6 and from 8.30pm on Sunday, October 7.
To find out more, head over to the official PGL Quake Champions Open website