Following OpTic Gaming's monumental win at the Gears Pro Circuit Boston Open, GINX Esports TV managed to catch up with Nick "Ashes" Ridgeway, coach of OpTic Gaming Gears of War, to discuss how he came to be coaching the most dominant team in esports, the future of Gears of War, and working under the OpTic Gaming banner.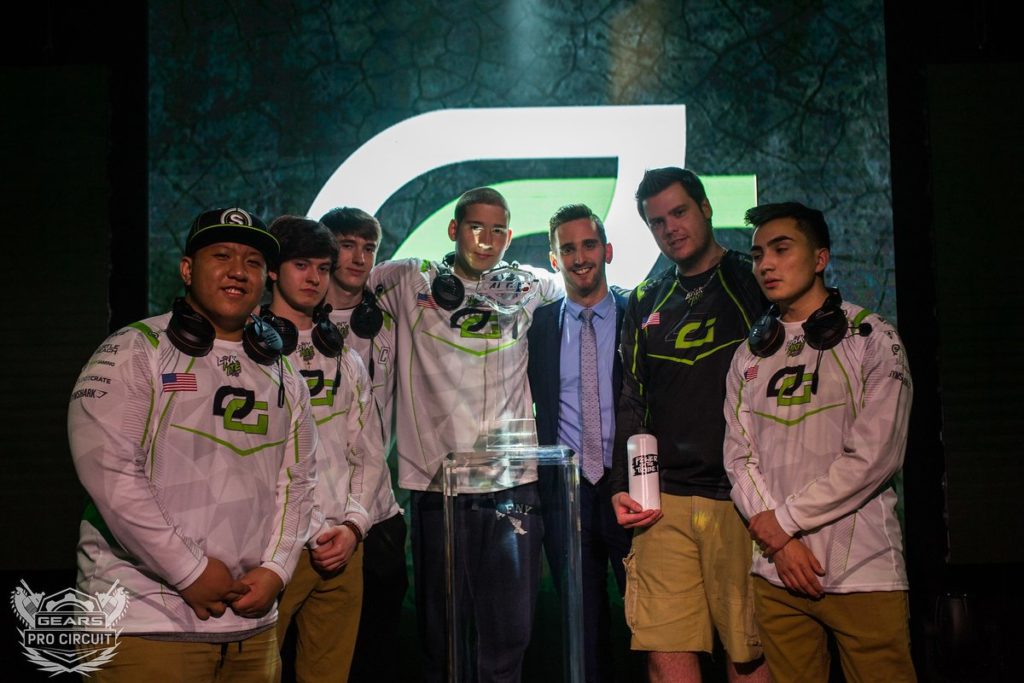 You're currently the coach of arguably the most dominant team in esports. How did you get your start in esports, to lead you to where you are now?
I started off actually in Gears of War. I was one of those kids who enjoyed playing Halo, and my mum let me get Xbox Live, and I really got into Gears and Halo online. I started getting more competitive and Gears of War was the one that really drew me in, being so different.

I competed for a while in Gears of War 1 and Gears of War 2, and then I went to college and didn't really enjoy Gears of War 3. Then I got introduced to League of Legends by one of my roommates. That's what really opened the door for me in terms of experiencing the future of esports, because League of Legends was so far ahead. I had been to MLG events for Gears of War, but League of Legends was on a different level.

My mum didn't let me take my Xbox back to college for my second semester because I was doing poorly, and that's when I got interested in League and then I started competing in it.

It became difficult to balance my workload between college and getting on for scrims, so I stepped back from the team I was on and offered to coach and manage them. I was always a natural leader for my teams, I was organising practice anyway, I might as well just do it and let someone who's better than me and has more time than me actually play.

I actually learned a lot about coaching from Alex (GINX Esports TV Associate Producer) and it blossomed into something I was really passionate about – helping players who are super talented get to that next step when they weren't quite sure how to.
I kept an eye on Gears of War throughout this and I noticed this team of young talent that wasn't really being talked about, but they were clearly going to be great. You could just tell. So I reached out to them, I reached out to MentaL, and basically told them I'm a coach and manager in League of Legends, this is my background and experience, if you want any help with your team finding sponsors or making sure you don't get taken advantage of, I'd love to help. They apparently talked about it as a team and decided to bring me on.

Then I started watching their practices for fun, because I was interested, and started giving a little bit of feedback here and there. Then they realised I know what I'm talking about, so I switched to a more proactive coaching role.

The rest has just been a success story.
What do you think it takes to get to this point, to see so much success and so consistently be the team to beat?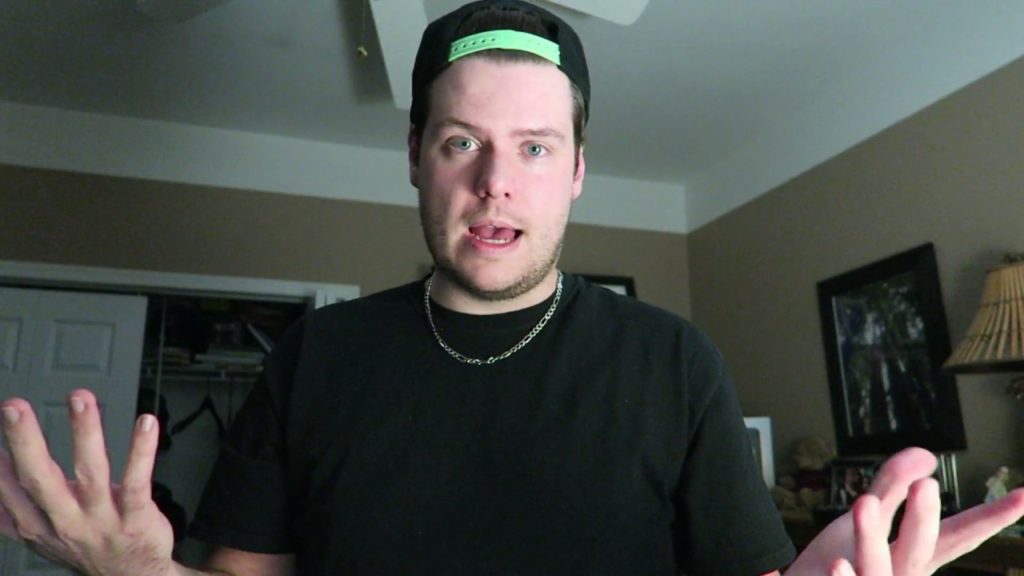 I think a big part of it is simply being competitive. You need that will to win. You need to want to be the best more than you want to breathe. You have to want it more than anything else in the world.

Something that holds a lot of people back is the ego that we all want to satisfy. We're very quick to excuse ourselves from mistakes that we make rather than saying "I messed up, here's what I can do better".

The people who truly want to win are those who are willing to shrug off that ego, accept they made a mistake and look to get better from it.

You have to have that drive to be willing to do anything to get to your goal.

There aren't often roster changes in your team, but is this something you consider when picking up new players?
Not so much in Gears of War. In this team we've never really had to rebuild a roster. We've had to make roster changes but we've never had to rebuild from scrap. For that reason we go for a different approach; we look for someone who's obviously good, but somebody who can work well with that core three. We want players who can adapt to the role we need them to play but who are also super talented.
You mention being involved a lot in League of Legends in your early days – do you ever regret not sticking with it, with how successful it is?
Not really. When I moved to Texas I had the opportunity to continue working in League or stay with the Gears team and work more with the core of OpTic and my Gears team.

I love League of Legends, I think it's a great esport, it's one of my favourite games but it's been a while since I've been deeply involved. A lot of players that I worked with in the past are now LCS or Academy players, but it's really time-consuming and a completely different culture. I enjoy the Gears community and being part of the core group of OpTic Gaming.
You tweeted recently about being a coach, and how when they lose you make a point to ask how you can do better. Do you think that's a common approach from esports coaches, and do you think the players find it important that you do this?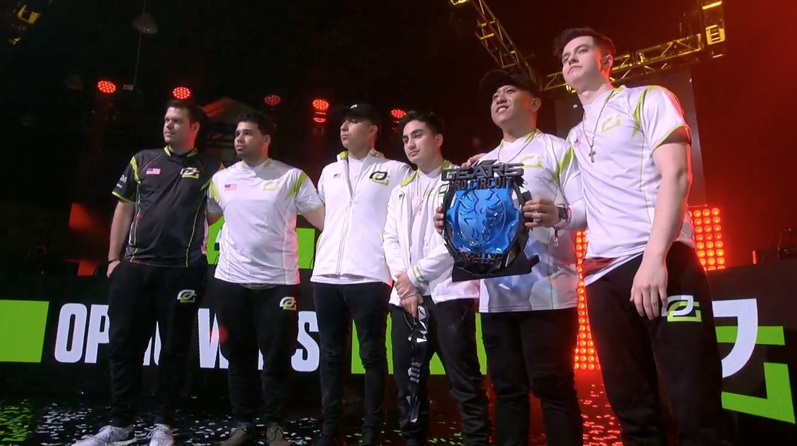 I don't know how common it is, honestly. I think it's something that should be common. For some esports, for example in League of Legends, I think that that culture is more geared towards the coaches being authoritative figures who have to build the roster and keep them on track. I've taken a different approach.

I've been with this team almost since the beginning and I think that with them they understand that I have a strong knowledge of the game and how things should work and they respect me. Obviously I know that they're super talented, and they know that I can help them, so finding that balance and the best way to work that together is what makes us so good.

I don't come in saying everything's going to be my way and I mandate it but how we operate in-game is a group discussion. I want to succeed more than anything, I want these guys to win more than anything, so if we lose one of the first things I think about is addressing what I didn't do right, rather than look at what the players didn't do right.

Is there something I can do more of? Is there something I did that wasn't effective?
Has there ever been feedback that has really hit home, or something unique that you've not heard before, that has altered the way that you coach them?
A while ago I received a call from one of them one night to say that I needed to step up how much I was contributing. To his credit, I had got a little complacent at the time, dealing with stuff in my personal life and not doing right by them. I was really grateful that he reached out to me privately saying that he needs this, this and this, that he knows what I'm capable of. It's like when a coach inspires the player, but it was the reverse. It was the player re-inspiring me.

That particular player isn't on the team anymore, but we're still friends and we still talk quite frequently. I'll always be thankful to him for reaching out in that moment and saying "hey, cut the shit, you need to start kicking it into overdrive".
Do you find in a position like yours, where the team is so talented and are winning everything, that it's easy to get complacent?
Oh, yeah, sure. Once you get used to a certain tier of success, I think that people expect it. And something that drives us perhaps more than other teams is that we just hate losing more than we like winning. We hate when people talk about us losing, we hate when we lose a scrim or a weekend tournament and everyone goes into this massive speculation of "is this the end of OpTic Gears?", "is this the end of the dynasty?", and that fuels the fire more than anything else.

Yeah, we slipped up one time, get over it.

There's definitely been moments of complacency and the players have been pretty good about accepting it.

It sounds similar to the OpTic Gaming Call of Duty dynasty, where there was always a lot of drama and speculation when they would lose because they were always the favourite heading in to any tournament. Do you think being under the OpTic banner adds to the pressure?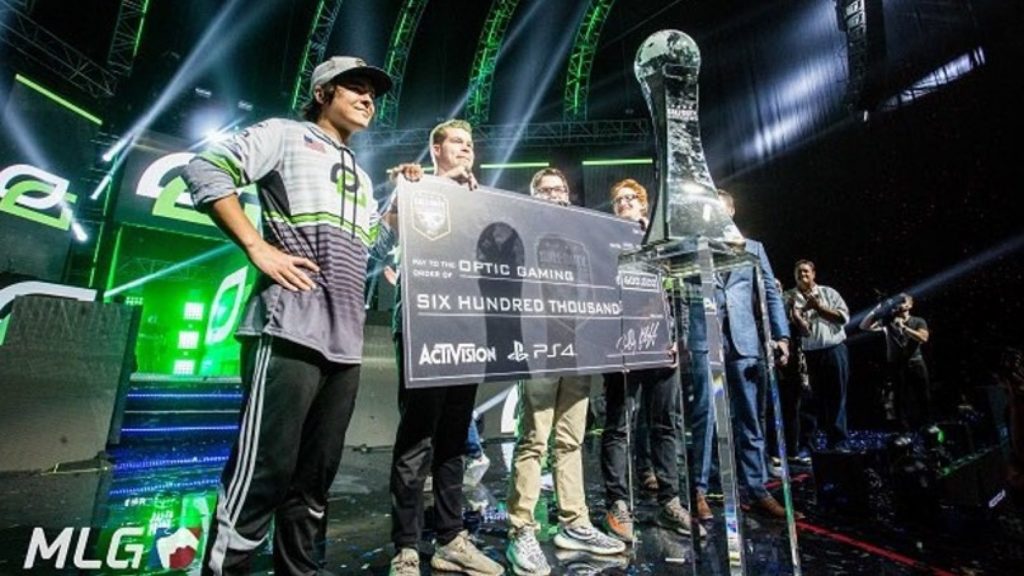 When we joined and there was the Call of Duty dynasty that was known for being so dominant, and the Halo team was the new Final Boss, we definitely were feeling pressure. We knew we were good and we just had to prove that we're about it, that we can wear these colours, these jerseys, and make you guys proud just like the Call of Duty team and just like the Halo team.

There was definitely that pressure to begin with, but it got a little bit rough when it started becoming expected. There was a drought with the Call of Duty team, the CS:GO team, PUBG was doing okay but not great, really the only team bringing home any trophies was the Gears team. I think, to us, it felt like this was our time to step up and keep carrying OpTic through this tough time, keep some sort of positive light no matter what's going on. We definitely felt the pressure a little bit then, but we didn't let it affect us. If anything we thrive under that pressure.

Speaking of pressure, there's a lot of reports coming out around OpTic, a potential buyout, and we've both heard things about the situation. Was there any pressure on the team to perform in Boston as a potential "last hurrah", were there any concern over where your futures are?
Our main focus was to stay in the game. The things that go in within the organisation is out of our hands, Crimsix tweeted something about it the other day and we feel the same: We can't worry about stuff that's way above what we do, we're just here to bring home trophies and represent our sponsors and OpTic.

Obviously we hope for the best. We love being a part of OpTic but at the end of the day our job is just to go out there and win.

We did feel extra pressure for Boston, but it was just because it was the last event of Gears of War 4 and one that meant the most to us. We don't really have a World Championship, but this was the last tournament so it fills that role. If we didn't win, then the story is no longer "OpTic was the greatest team in Gears of War 4", it's "they had an amazing run, they won 12 or 13 trophies, but then they lost the last one, so who is going to be the best in Gears 5?"
We wanted it to be known that there's nobody else in the picture, this was us, this was always us, and it's going to continue to be about us and we'll prove it.

Obviously Gears as an esport has seen lots of ups and downs. With MLG stepping in and hosting tournaments again, it saw a revival, but what do you think about the position Gears is currently in and the future of the esport? Have you heard anything from the developers to help you believe there's even more to come?
I think that Gears of War has definitely seen its ups and downs. I went to MLG events in 2009 and 2010 for Gears of War where the main stage was a little bit off the side of Halo, who had their mini-stadiums that they would build within the convention centre, and we had one metal bleacher for the entire crowd to sit on.

I watched Gears of War get dropped from MLG and not really have anything, so Gears of War 3 they were playing in backrooms of grocery stores and hotel ballrooms and everything was community run. Prizes were controller products rather than money.

I watched Microsoft and the Coalition revitalise Gears, we had ESL for a bit and then MLG came back. This is what we wanted: big, open tournaments. I've seen everything from the very first one, with people worried about how well it will do, to going to Mexico and seeing 400 people cheering just for the game, regardless of the team.

I definitely think that Gears of War esports is on the rise, they're making a lot of the right moves, but a lot of it will come down to how good Gears of War 5 is. The Coalition has learned a tonne from developing Gears 4, with a lot of feedback both good and bad.

The ELEAGUE announcement came out of nowhere – nobody was expecting that, and it's huge for us, the documentary series and the launch invitational tournament. I think that's going to be really big in terms of developing characters out of the top players in the game, getting viewers attached to them and their stories, as well as showcasing the energy and passion Gears has, which in my opinion is unmatched, to a much broader audience.

Every time I've asked what comes after ELEAGUE, I've just got a grin and a wink and a "you'll have to wait and see". So if they're that confident and excited, and I've seen what they've accomplished over the last two or three years, then I can do nothing but be excited as well.

GINX Esports TV wants to thank Ashes for giving us his time and providing such terrific insight into what goes on in the mind of esports' most dominant coach. We wish the best of luck to everyone involved in Gears of War and OpTic Gaming to thrive going forward.