Update 06/08/2018:
A source close to GINX has said that two major Premier League teams have been stalling on the ePremier League; though we can't confirm for sure who these clubs are and will investigate further to ensure accuracy before sharing.
Furthermore, it has been shared with GINX that Gfinity are set to host the ePremier League. This makes sense with them being the UK's leading esport tournament organiser, and as home to the FIFA 18 Global Series and Gfinity Elite Series, the Gfinity Arena has become somewhat of a UK home for FIFA esports.
Original story:
Sport simulation esports have been on the rise in recent years, including the introduction of the eMLS, NBA 2K League and leagues being set up in both NFL and NHL's respective titles.
Thanks to a now-edited article courtesy of the Premier League's Wolverhampton Wanderers, rumours began to circulate that we will soon be seeing the ePremier League – presumably a league comprising of Premier League teams with their own representatives.
Wait what… Have Wolves just dropped the ball on an ePremier League? As if my morning couldn't get more exciting 😳 pic.twitter.com/j0NjH0abuS

— Jamie (@Jamie_Hore4) August 3, 2018
The article has since been edited to redact the implication of an "imminent ePremier League", instead just telling fans to tune in to their esports content.
Sources suggest that the ePremier League has been in the works for a while, but no official statement or comment has been issued by FIFA.
How would the ePremier League work?
MLS and NBA have the luxury of not having a relegation/promotion league setup, meaning they can get as many teams from the league involved as possible without having to lose them at the end of the year.
If the ePremier League was to follow suit and get all 20 Premier League teams to find representatives, three of the teams will be outdated at the end of the year as they get relegated.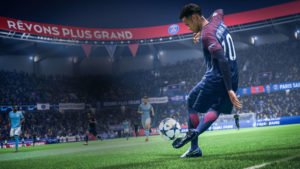 What this could mean, as pointed out by Esports News UK, is that a number of teams from the English Football League pick up a FIFA player and instead just have the top 20 compete in the ePremier League – no ties to the Premier League teams, and they can make a name for themselves outside of a traditional sport setting.
Alternatively, we may just see a blend of traditional football teams and endemic esports organisations invest into the league – though we assume with FIFA working on it, they will want to fill the league with Premier League or EFL teams.
So far, only three Premier League teams have got involved in esports – West Ham, Manchester City and, now, Wolves. However, I expect that to change in the near future.
This is pretty exciting for FIFA fans if the rumours turn out to be true – and maybe it means I can finally see Manchester United back at the top of the league. Needless to say, FIFA 19 should be an exciting year for FIFA esports.