Acceptance of competitive gaming is becoming a social norm for even the most conservative of press. However, not every step forward is or will be a clean one. The fighting game community know this better than any other.
A combination of a lack of offline content and top-tier characters exclusive to a Season Pass has seen games like Street Fighter V not just push esports, but shove it down our throats as though we were a starving cub that can only feed off competing.
Therefore, it was a welcome surprise to see Bandai Namco announcing their reluctance to push esports with their upcoming title, Soul Calibur VI.
In fact, I'd go as far to say that this is what the FGC needs.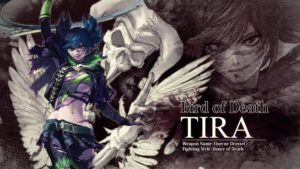 The Stage of History won't repeat itself
As cruel as it sounds, not everybody can reach the top, and that doesn't necessarily make them bad players. Most people don't possess the time nor desire to play the same game for 12+ hours a day.
Not only that, but there's a lot riding on Soul Calibur VI's release. After the abomination that was Soul Calibur V's lacklustre content and rushed esports series, Bandai Namco had trouble getting the green light for a follow-up. It's already been revealed that, if the latest addition doesn't sell well, this could very well be it for the franchise.
What's more, Soul Calibur has never been the easiest to balance. And just how would they tone down Ivy's revealing default outfit for family viewing without stripping her of her identity? We've already seen a preview of the new Dead or Alive entry, which plans to tone down its trademark sexualisation. This decision screams esports.
Me, personally? I've been hyped for Soul Calibur VI ever since Geralt of Rivia was announced as this instalment's guest character. Additionally, I have fond memories playing Soul Calibur III back in 2005 and, following a long break from fighting games, this year has seen me fall in love with the genre all over again.
I've even purchased a tournament grade arcade stick for the added nostalgia. We play these games to roleplay as our heroes, "waifus" or more badass versions of ourselves, which is something the diverse character customisation included with Soul Calibur VI looks to provide. If you queue into a player duel-maining Geralt and Seong Mi-Na, it will probably be me.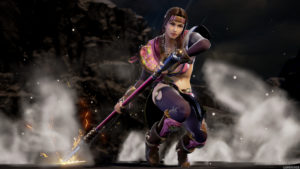 I got next
Let's not forget what provided the initial spark for our love of fighting games. Most twenty-thirty somethings whose passion for beat 'em ups still burns as hot as Inferno's scarf were once young ragamuffins in the arcades, spending their afternoons gathered around the machines with heads propped up like intrigued meerkats.
If that's not enough, there isn't a gamer alive – no matter what genre they now focus on – who doesn't have early memories of playing fighting games with their friends. We may sound like a senile bunch, but back in our day, multiplayer involved passing the controller to the person who was – wait for it – sat next to you!
This is a genre that lives and dies by its community's interest. Whether you're into casual fights or refuse to play anything but ranked, fighting games don't need forced esports events to get things rolling. The FGC is naturally competitive; the desire to win and be the best comes with the turf.
There's nothing stopping members of the community from brawling it out in fan-hosted tournaments, where they will make new friends and, more importantly, rivals. Bandai Namco has already said that they will monitor everyone's attitude as the game flourishes.
A game can only be as successful as their developer's marketing, and Bandai Namco is rightfully putting the power back into the community's hands. Could the Stage of History be set to storm EVO? That's on us. But Soul Calibur VI clearly hopes to do one thing: reignite our passion for brawling with each other and having a damn good time in doing so.
There's no pressure to play a set number of ranked games to qualify for that career-defining LAN event. But if that's what the community wants, then that's their decision. Just the way it should be.
Soul Calibur VI releases on Steam, Xbox One and PS4 on October 19, 2018. There will also be a console beta from 28th to 30th September.