Often, when professional Call of Duty players embark on their first year on the professional circuit, results are roughly the same. They stand out in the open bracket, a pro team takes a chance on them and they work for months to find their footing before becoming one of the elite. In fact, many of them will never even become "the elite"; only a select few will win a championship at all, and a coveted group of players are able to become Call of Duty World Champions.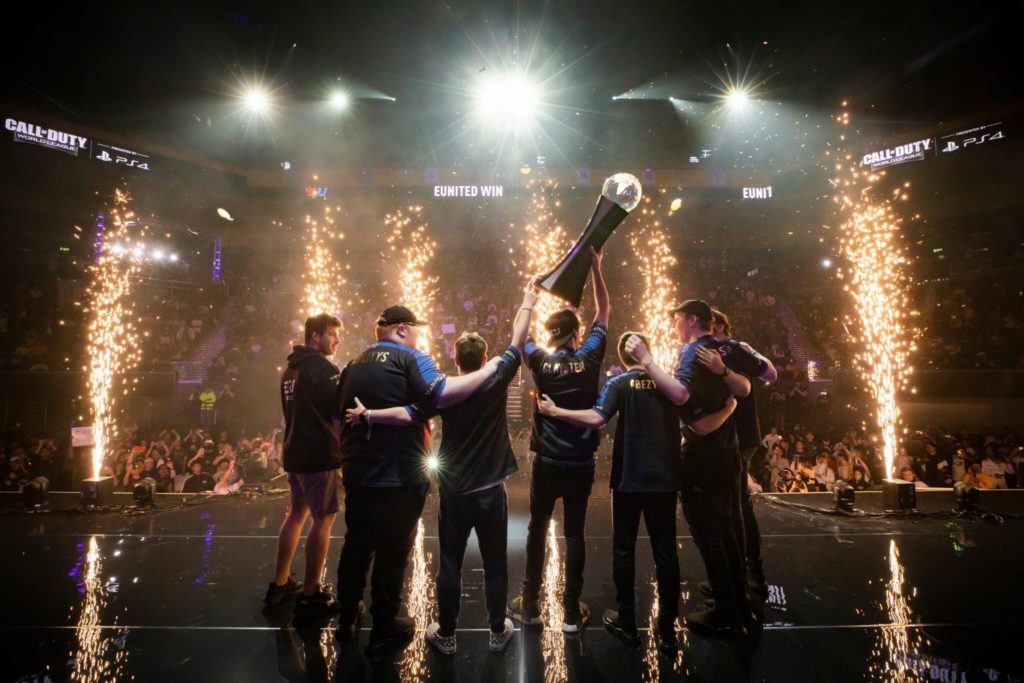 eUnited's Chris "Simp" Lehr, however, ignored all of that. The boundaries and constraints usually placed on new players were breached without a second glance and, in the five months since joining eUnited's starting roster, Simp has set a new standard for Call of Duty players the world over. He came second at CWL London, his team topped the Pro League, he won CWL Finals and, finally, earned himself a ring by winning the Call of Duty World Championship.
eUnited were one of the best teams in the world without Simp, but with him they became a formidable force. He was an entity on the map that simply couldn't be touched; any engagement was a fore-written conclusion, the stats were out of this world and he was as smart as the longest-serving veterans. He has so rarely put a foot out of place that you would think he was born with a controller in his hand.
With a statline challenged only by Matthew "Formal" Piper's performance at CoD Champs in 2017, Simp put his enemies to bed at Champs this year.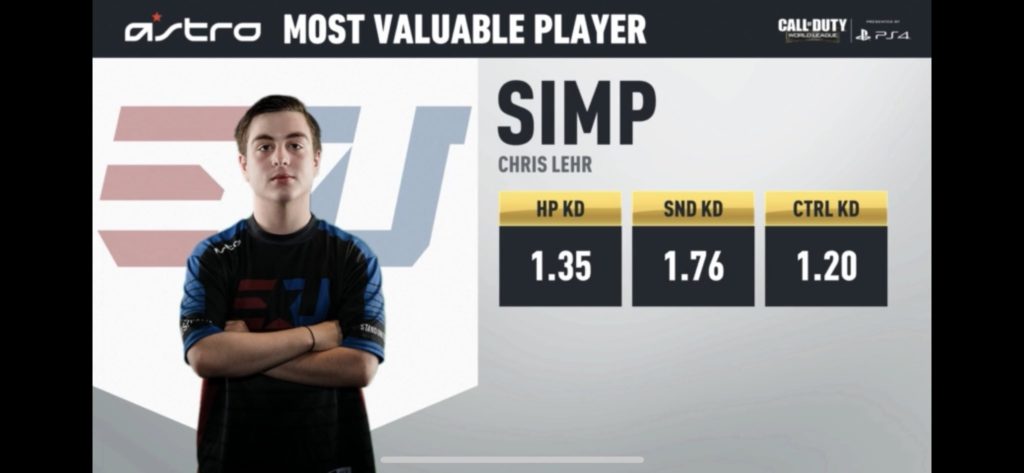 The big question is whether this is the greatest rookie year in Call of Duty esports history. You look to last year where Kenneth "Kenny" Williams got a couple of wins and a couple of second places under his belt, and was generally a brilliant player, or you look at Cuyler "Huke" Garland who exploded onto the scene in Advanced Warfare in much the same way Simp has, but failed to win a championship.
In my opinion, this isn't just one of the greatest rookie years in Call of Duty history, but one of the best years a player has ever had in CoD. And he was only at it for five months. With the upcoming franchised league for Modern Warfare, and likely some huge shuffles amongst rosters and teams, Simp will be the star asset that franchises look to secure the signing of.