On Thursday 17th May, Treyarch took to the stage in California to reveal Call of Duty: Black Ops 4 to the community. They showcased a lot about multiplayer, zombies and new battle royale mode, Blackout. We have compiled everything you need to know about the Call of Duty: Black Ops 4 multiplayer experience right here.
Bold introductions
Mark Lamia started off the event claiming that Black Ops 4 "gives you more ways to have fun with your friends than anything we've ever created", and that it is the most replayable game in their history.
This is a big claim, considering that the Black Ops series features three games that are considered largely as fan-favourites.
Lamia introduces Dan Bunting and David Vonderhaar (or, as he and the community like to refer to him, Lord Vonderhaar) to introduce the multiplayer aspect of Black Ops 4.
The discussion is opened by the multiplayer trailer: a fast-paced cinematic showcasing both the new features of the game as well as some more old stalwarts.
Traditional pacing that Call of Duty fans love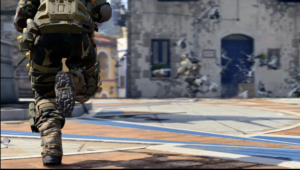 The game looks fast: as Vonderhaar hastens to tell the audience, the unique feature that is Call of Duty's frenetic play-styles is only amplified by features such as the gun always remaining up – think the infamous Gung Ho perk from Black Ops 2, but a permanent fixture.
Specialists make a return alongside some new faces
Specialists – a feature originally introduced to the franchise in Black Ops 3 – make a return in Black Ops 4.
Ruin returns for the upcoming title, replacing his Gravity Spikes with a Gravity Slam – the same premise, but a new name. He also has a grappling hook, making travelling across a map quicker, allowing players to get right into the action.
We also see Seraph make a comeback, bringing the Annihilator specialist weapon back to the series as well as a deployable tactical insertion, setting spawn points for the team to make combat and challenging the objective most efficient.
Crash is a new specialist, a medic that can restore health to friendly players and even provide a health boost to those around him. He also distributes health packages that can be picked up by teammates, making hectic fights that much more tactical.
Recon is introduced as an expert in situational awareness. He has a device called the Sensor Dart which, when used, clears the area and helps locate enemies.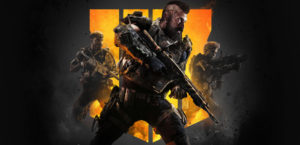 To add to this, he has Vision Pulse, a Black Ops 3 reintroduction. The feature works similar to how it did back in BO3 – you use vision pulse and expose the location of enemy players. The addition to this is that now all players can see the enemy locations, not just the player using Recon.
Torque has the ability to lay down razor wire and a deployable shield – think of the Rainbow Six Siege defenders, who are utilised to disrupt the flow of combat and close off areas to enemy players.
Finally, fans were reintroduced to Firebreak. In Black Ops 3, Firebreak had the purifier weapon and heat wave specialist ability, temporarily stunning enemy players that were nearby. Now, Firebreak's Reactor Core is placed down to work similarly to the heat wave ability, however now Firebreak can sacrifice health to extend the time that the Reactor Core operates.
Similar to Torque, this deployable mechanic is used for area denial and holding objectives more tightly.
"Weapons with an identity"
In the reveal trailer, we see several different weapons, many of which we haven't seen before. However, we do see the return of the Titan from Infinite Warfare as well as Black Ops 3's ICR.
Treyarch also claim that they have made more improvements to weaponry than ever before, with an insight into their new weapon attachment system. It is explained that now, each weapon has its own unique attachments, as well as Operator Mods which bolster how a weapon is used and the effect it has.
The customisability of these weapons means not only each specialist, but each weapon and playstyle has its own meta, and introduces a new wave of tactical gameplay.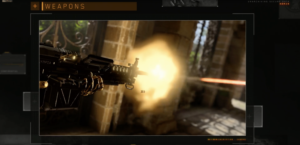 Predictive recoil broadens the skill gap
For the first time in Call of Duty history, players are being introduced to predictive recoil.
Using this, players can learn how to use weapons on a more intimate level, and are rewarded for better learning how to use their guns more efficiently than the enemy. This will be especially prevalent at the professional level, with gunfights hopefully becoming more consistent than ever before, and those with the better shot being rewarded.
Health regeneration is a manual action
Gone are the days of standing behind a wall waiting for the blood to fade off of your screen: now, health regeneration is an entirely manual action.
To go alongside the increased Health (which, by the way, is now represented with a health bar up to 150), the healing system has clearly had a complete overhaul.
Now, you can quickly heal up before challenging a gunfight, or challenge when you know your opponent is healing. There are countless possibilities for clutch plays and near-death saves that can change the game completely.
Fog of War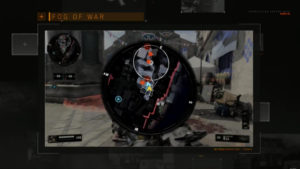 The Fog of War feature is one that could cause some issues.
Using the Fog of War feature deploys a radius on the mini map, allowing players to see any enemies that may be approaching them or their teammates.
Though this is supposed to create elevated levels of teamplay, it could lead to an unavoidable of Fog of War from both sides of the field, essentially casting a UAV radar pointless as all player locations are revealed.
Hopefully we'll hear more about this in the future and get to grips with it.
Solo Missions make learning new mechanics easier
Vonderhaar and Bunting briefly spoke about Solo Missions – tasks that players can use to learn specialists better and master mechanics that they may not already be accustomed to, especially helpful for newer players.
League Play makes a comeback
Finally, Vonderhaar mentioned a feature that fans have been clamouring for since Black Ops 2's life cycle came to an end in 2013: League Play.
Though Call of Duty has had variants of ranked, competitive play over the last few years, none worked quite as efficiently as Black Ops 2's, coincidentally the year Call of Duty esports began to really take off.
The announcement was received with a loud cheer, though no more information was given to whet the appetite of competitive fans of the game.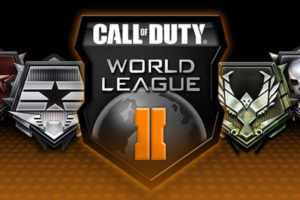 Overall, the multiplayer experience looks set to be a positive one. Treyarch have often set themselves up as the community's developer, listening to what people want whilst revolutionising the Call of Duty franchise in a way that keeps it interesting.
There is also likely to be a beta for players to test the game, as there has been in recent years.
For now, we must await the beta, the esports reveal, and what is announced at E3.
Update: On June 17th, Treyarch hosted a multiplayer reveal stream for their newest iteration in the Call of Duty franchise. See what they revealed.