Black Ops 4 is set to be the latest addition to the multi-million dollar Call of Duty franchise, with developer Treyarch continuing their highly-commended Black Ops series for yet another year, with the beta test for the game going live this past weekend.
Similar to the most recent title, World War II, Black Ops 4 departs from the "jetpack era" that the community became so torn on, retaining "boots on the ground" gameplay – with some more modern tweaks on the World War II gameplay.
Following Black Ops 3
Visually, the game is great. It looks strikingly similar to its predecessor Black Ops 3 in terms of colour and map design, as well as reintroducing the old faces of some popular specialists from the game.
Ruin, Seraph, Battery, Firebreak, Nomad and Prophet make a return from Black Ops 3, and are joined by new recruits Torque, Ajax and Recon.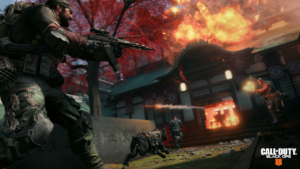 Each of these specialists have unique abilities and equipment that can be used to give your team – or yourself – an advantage.
For example, Recon has the Sensor Dart equipment which is placed and reveals enemies within its proximity, whilst Ruin's ability is the Grav Slam, delivering a lethal blast around the point of impact.
Think of the Rainbow Six Siege operators, but less limited in weaponry.
Though specialists were not exactly revered in Black Ops 3, Treyarch will be hoping that the reworked system and possibilities works better for players and are more appreciated than their 2015 counterparts.
But I'm still not convinced that they are a good way to improve gameplay – especially not in a competitive setting.
Gameplay is solid but misses some beats
Somehow, despite being a boots on the ground title, Black Ops 4 has not left any of the speed of Black Ops 3, with small, tight maps that keep players in the centre of the action at all times.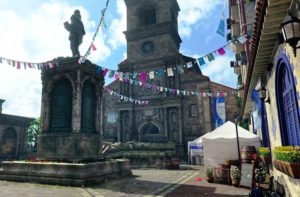 Though this frenetic action is a staple of Call of Duty, I'm hoping to see more open maps upon the release of the full game, offering a wider variation of sight lines and minimising the abundance of submachine guns that dominated the beta.
That said, it's not impossible to use an assault rifle. There are definitely areas on each map where your VAPR-XKG would be more beneficial than the Spitfire, but you'll often find your VAPR assault rifle is getting outclassed in gunfights.
There are several glaring issues that I expect to be fixed by release: Seraph's tac-deploy is super frustrating in messing with spawns (which are already questionable at best); Ajax's ballistic shield turns him into Superman; the TTK (time to kill) is a touch too high.
But that's precisely what beta testing is for. Next weekend, expect to see some tweaks and improvements to make the game more enjoyable (or less broken, as is the result of most beta tests).
#ReviveCoD
The #ReviveCoD movement started in the middle of the World War II season, led by increased stream times, more YouTube content and even a podcast hosted by pro-player-turned-caster Anthony "Nameless" Wheeler.
Despite the gradual drop-off of this movement as the Call of Duty World Championship approaches, I think Black Ops 4 has some promise. Both Black Ops 2 and Black Ops 3 were huge not only for esports, but for Call of Duty content.
Black Ops 4 would do well to follow in their footsteps and, judging on some of the clips we've already seen, that may just be the case.
No Scope? No Problem.https://t.co/lPhSoTgsI6 pic.twitter.com/UeerZrCjGs

— Austin (@Pamaj) August 6, 2018
It is a poorly-kept secret that Call of Duty has historically been heavily supported by the YouTube and Twitch content that is born of it. If the franchise is to continue to succeed and see growth on recent years, fans will be hoping for Black Ops 4 to provide some great content to divulge in.
Following a couple of years that have not been very promising for Call of Duty fans, in particular those of Call of Duty esports, many players are looking to Treyarch to do as they do and deliver a great competitive game. Black Ops 2 and Black Ops 3 were huge years for growth