Call of Duty is a franchise that needs no introduction, and there will be debates for years over whether certain maps are better than others. Slums or Standoff? Highrise or Terminal?
Though our opinions are all split, I think you'll agree that the following maps have been largely under-appreciated by Call of Duty players over the years. These are maps that are overshadowed by their peers, and may not crop up in the discussion of "greatest map" but are great maps nonetheless.
Favela (Modern Warfare 2)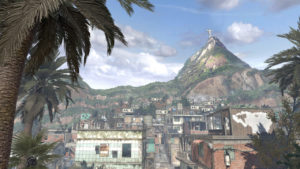 Favela really goes under-appreciated for what it was, in my favourite Call of Duty game of all time. Being in Modern Warfare 2, it faces similar challenges to some of the Black Ops 2 maps in that there were so many fantastic ones, that it flies under the radar when people discuss the best CoD maps (and I could say this about half of the maps in MW2).
However, Favela offered the right blend of close-quarters engagements, long-range gunfights and different layers of vertical play that there was no way to get bored on this map.
Arkaden (Modern Warfare 3)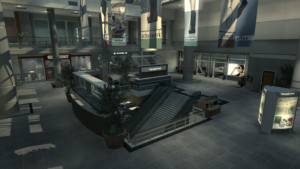 Not only an underrated map, I feel like Modern Warfare 3 really goes unnoticed in terms of how fun it was. Although it wasn't on the levels of its predecessor and the game that followed it, Black Ops 2, MW3 was great and Arkaden was probably the best map on the game (yes, even Dome).
I always loved the CM901, and sitting on the broken side of the mall and spraying down enemies that ran through was hugely rewarding to my 15-year-old self. Views of the escalator and behind it were enough to make this map a must-play for me, not to mention the great rushing routes down each lane.
Grind (Black Ops 2 DLC)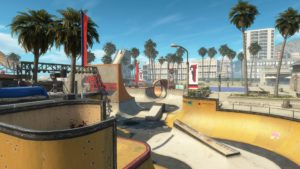 The only DLC map on this list (yes, despite paying for it every year for about six years I find DLC maps hugely disappointing), Grind was set in a skate park and made for some fantastic FFA matches.
Maybe not the best in a competitive setting, but Grind's simplistic three-lane layout makes for a very fast, fun experience when playing non-objective game modes.
Terrace (Advanced Warfare)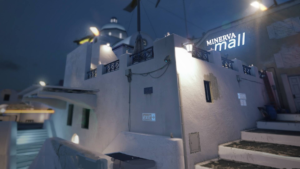 The Santorini of Call of Duty, Terrace was one of my favourite maps on Advanced Warfare, but when speaking with others it seems to not really be mentioned (except for the Santorini memes). The cuts throughout mid-map offer players a great way to change the way they play or the routes they take, whilst every type of player can benefit from the medium size of the map.
Rundown (Modern Warfare 2)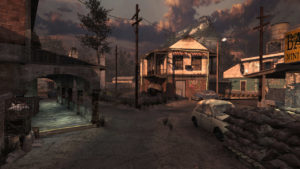 Similar to Favela, Rundown is a victim of not being a Highrise, a Terminal or a Rust. However, some of my favourite memories of this game stem from spraying down enemies with an LMG as they crossed the short bridge by villa spawn (yes, you can guess the horrible type of player I am).
Easy nukes.
Villa (Black Ops)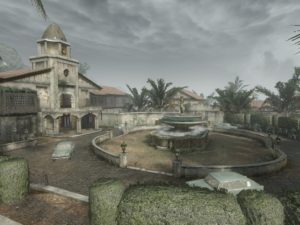 Some of the outer areas of Villa weren't all that great, but running straight to the fountain in front of the mansion and playing around that made for some really chaotic matches. In fact, that's pretty much all that happened.
Again, maybe not a competitively viable map, but incredible for the Black Ops wager matches.
Plaza (Black Ops 2)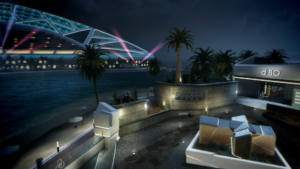 Though I think most would agree that Plaza was a great map, it was surrounded by other maps that it could never have held a light to: Raid, Standoff, Slums etc.
Plaza is one of those maps that really incentivised good positioning, and this often meant having to move around and watch all angles. Sitting in the spawn balconies wasn't a rare occurrence, but it wouldn't be a surprise when someone manages to sneak up behind you and kill you before you even have the chance to turn around.
Infection (Black Ops 3)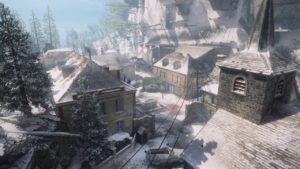 Finally, Black Ops 3 is underrated personified. Definitely one of my top three favourite Call of Duty titles, the maps in this game may never get the credit they deserve.
One of these is Infection, which you may know as "the other snow map in Black Ops 3". It was often overshadowed by Stronghold, the other snow map, in which Adam "Assault" Garcia dominated Matthew "Formal" Piper to send OpTic Gaming home from the Call of Duty World Championships.
Infection was great for every type of player – as you may have noticed across most of these maps – but I particularly enjoyed sniping on this one. Hovering over the back end of the graveyard and picking players off in the opposing house with an SVG-100 thermal scope could lead to some great killstreaks, especially if you kept an SMG in your back pocket.
Let us know what you think, either in the comments below or via Twitter and Facebook.