In recent weeks, the Call of Duty community has been rife with discussion over the best Call of Duty players of all time, with fans and pro players alike taking part in creating their top ten lists. Here, I've compiled my top ten list, taking into consideration prize money, championships won and level of competition, as well as individual raw skill.
Before getting on with the list, I would like to name some honourable mentions:
Nadeshot, owner of 100 Thieves, who accelerated the growth of Call of Duty esports to dizzy new heights with his YouTube content
BigTymer, commonly regarded as one of the greatest of his generation, but struggled to keep up when the competition began to improve
Rambo, who taught most of North America's best players how to play the game to perfection. Often referred to as the CoDfather, or simply the smartest to ever play Call of Duty
Gunless, who has in the last two years been arguably the best player in the game. With a couple more championships and years under his belt, Gunless will no doubt end up on this list
Now, though, the real top ten…
10. Johnathon "John" Perez
John has silently been at the top of the esport since he started competing in Black Ops. In a scene built on personality, John has maintained relevancy by simply being one of the best SMGs at any given time, boasting 7 Major tournament wins to boot.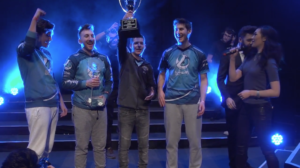 With a World Championship ring in Black Ops 3 and runners up medal in Infinite Warfare, John's best days are clearly not behind him, and even won at CWL Birmingham just this year. He'll be looking to get another championship this year, but with only two huge events left, it's going to have to be a big performance.
9. Tyler "TeePee" Polchow
Teepee is a veteran of the Call of Duty scene, having started playing in Modern Warfare 2 where he first met future duo Patrick "Aches" Price.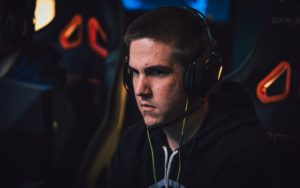 TeePee went on to win 16 major championships before retiring in 2016 to move in to analysis and casting. He is now the coach for the OpTic Gaming team.
8. Austin "Slasher" Liddicoat
Slasher has been one of the most controversial characters in CoD esports in recent years, as a very vocal teammate that has no issues telling people exactly what they are doing wrong.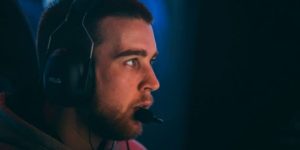 However, he is without a doubt the best Assault Rifle player in the game, and has been right at the very top for the last three years, only facing competition from Sam "Octane" Larew and Matthew "Formal" Piper.
He teamed with John for their Black Ops 3 and Infinite Warfare World Championship performances, as well as placing third at the Advanced Warfare World Championships.
7. Patrick "Aches" Price
Aches may be the only player that can rival Slasher for controversy at the top level. However, you can't doubt his accolades.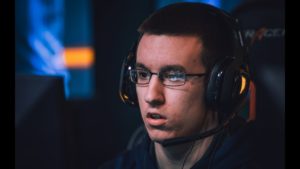 With 16 major championships under his belt, Aches has an argument to be even higher than he is.
If his performances throughout the "jetpack era" had been slightly better and more consistent, he would definitely have a case to be top three. However, you can always guarantee that Aches will build a squad with potential to win.
6. James "Clayster" Eubanks
Clayster, or Clay as he is affectionately known to members of the community, is one of Call of Duty's most popular players.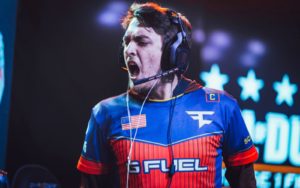 Clay picked up a huge following amidst the explosive growth the scene saw in Black Ops 2, as part of the compLexity dynasty that dominated Call of Duty at the time, winning six of seven consecutive events, the seventh being a runner up placing at the PAX Prime Invitational.
In recent years, Clay has remained a top AR player and become a vocal leader, taking a young Denial team to a World Championship win in Advanced Warfare and now leading three young guns in his current eUnited squad.
5. Matthew "Formal" Piper
Formal has been one of Slasher's only challengers for best AR in the game in recent years, and can take the crown at least for the Infinite Warfare season.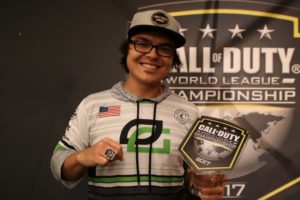 He burst onto the scene in Ghosts as a former Halo pro and didn't take long to make his way onto a top team, finding himself on OpTic Gaming for a dominant Advanced Warfare year.
Formal is fourth in championship wins, behind only his former OpTic teammates.
4. Jordan "Jkap" Kaplan
Jkap, the best CTF player in existence, the free ticket to the World Championship Grand Final.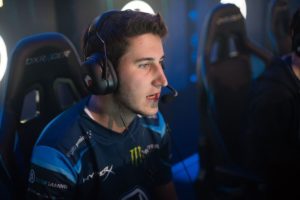 In the last five years, Jkap has won Champs twice and came runner up twice. His only Champs to not appear in a Grand Final was during Ghosts, where he came sixth. As one of only three players to win multiple World Championships, Jkap has cemented himself as one of the greatest players of all time.
3. Seth "Scump" Abner
Scump is arguably Call of Duty's most popular player. He has a vibrant personality that emanates with just about anyone, as evidenced by his YouTube subscriber and Twitter follower count, both of which are in excess of two million.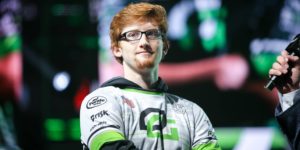 This isn't all Scump has to offer, however. If this list were based on raw gunskill, he would be very comfortably at the top of the list. He has maintained a positive KD ratio at every event he's attended in the last six years, and is the last person you want to come up against in a gunfight.
He is a World Champion and has won the second highest amount of championships, behind only current teammate Ian "Crimsix" Porter.
2. Damon "Karma" Barlow
Karma is commonly referred to as the GOAT, so it's always going to be a tough decision putting him anywhere else besides first.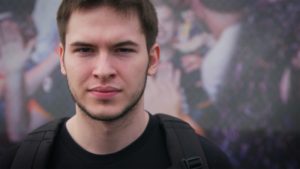 He is the only three-time World Champion in Call of Duty and has fulfilled just about every role one could ask for in a team.
Though he recently lost his place on the OpTic Gaming team, expect to see him fighting for championships once more when Black Ops 4 releases.
1. Ian "Crimsix" Porter
Crimsix is the only man that could possibly replace Karma at the top of the list.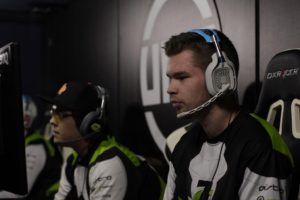 He has won 31 major championships across his Call of Duty career, five more than teammate Scump in second place. Two-time World Champion, vital member of the infamous compLexity dynasty and unsung hero of the OpTic team dubbed the greatest of all time, Crimsix is, without doubt, the greatest player to ever grace the game.