PlayerUnknown's Battlegrounds, otherwise known as PUBG, has been the subject of many criticisms and plenty of scepticism since people started to play it in a competitive manner – mainly because of the random elements of the game. From an ever-encroaching circle of doom spawning in random areas to the location of guns and armour changing nearly every game.
Nonetheless, teams such as FaZe Clan and Team Liquid have firmly proven that consistency is possible in PUBG, therefore it can be competitive due to the best team's ability to adapt to these arbitrary elements.
If FaZe Clan can place within the top four at every single tournament they've attended in 2018, then they've proven they know how to make the most of different circle placements and a potential lack of loot.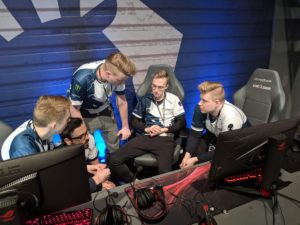 There are a number of tournament organisers in the PUBG esports scene: from Auzom to Global Loot League, to ESL, to StarSeries, and plenty more. With this comes a lack of consistency when it comes to the point system and the overall format of events – this is an area that should be tightened up to make the game easier to understand on a spectating level.
There aren't many sports where there's an unknown frenzy as to who's won a game, but this has been all too common in PUBG. A simplified point system and format will help to eliminate the confusion and criticisms.
"This is one of the bigger needs for competitive PUBG as a whole right now. Competitive PUBG needs to be easier to understand, easier to follow, easier to compare – tournament to tournament, game to game for everyone," said Martin "dohfOs" Lundén, Coach and Manager of Welcome to South Georgo. "Not only for the viewer but for the players too. It's super rough to take part in many different tournaments with all of them being different, it's close to impossible to keep all of the numbers in your head and know them by heart."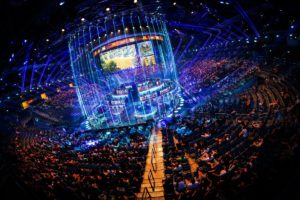 For example, at the biggest PUBG tournament yet – the PUBG Global Invitational 2018 – teams who qualified had to compete in both first-person and third-person perspectives. In Europe and North America especially, first-person is the standard competitive perspective and is utilised in all of the major online leagues.
The qualifying events for both of these regions were solely in first-person, so it's both illogical and slightly unfair for them to be playing third-person for an incredible $1,000,000.
Perhaps most important for viewers is a simple, standardised point system that makes it straightforward to work out how any given team is going to place during and after a match.
"PUBG would benefit greatly by just making things easier to comprehend," added dohfOs. "You still need a better spectator mode, but that'll come. For now, as a competitive scene, we have to use the tools we have and one of them is standardisation."
Fortunately, on September 12th, both Auzom and Global Loot League announced just that: a "unified point system" that will be used for all future events. Even better, Challengermode announced later that day that it too would incorporate this system, and ESL echoed that statement the next day.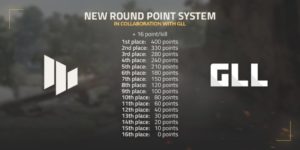 There's still a long way to go, with plenty of other organisers yet to be vocal one way or another about this initiative, and other format issues to discuss and solve: the number of rounds, how many maps should be played at an event, and the actual amount of points awarded for placements and kills.
This is a stride in the right direction for PUBG esports, and we hope to see this unification continue leading up to the PUBG Pro League in 2019.