How quickly things change. Just one month ago, Fnatic was competing against Invictus Gaming in the League of Legends World Championship final as the first European team to reach the final since themselves back in Season One.
Despite the sorry result of that last series, it was still an incredible accomplishment by the black and orange brigade. There is no doubt their performance will go down as a historic achievement yet, a couple of transfers later and everybody seems to have already written off Fnatic's chances going into the newly named LEC.
In potentially one of the most shocking transfers in LoL history, Rasmus 'Caps' Winther has switched sides to title rivals G2 while fellow mid-laner Luka 'Perkz' Perkovic role-swaps to ADC. G2 now own the two best mid-laners in Europe and Fnatic have been forced to once again turn their attention to Europe's seemingly never-ending pool of upcoming talent.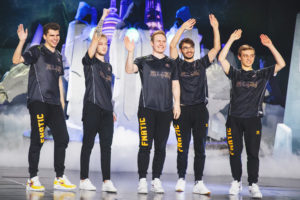 With Paul 'sOAZ' Boyer also departing for Misfits, Martin 'Rekkles' Larsson is left as the only veteran left on the team while rookie Tim 'Nemesis' Lipovsek has joined the team from European Masters champions MAD Lions. The young Slovenian mid-laner looks extremely promising, earning a penta-kill and the MVP trophy in his last ever game for the organisation as he helped MAD lift the Iberian Cup.
While Caps and sOAZ were obviously a large part of Fnatic's success, it's ridiculous to rule them out before the season has even begun. For starters, Fnatic will have one advantage over every other LEC team from the start and that's synergy.
With Gabriel 'Bwipo' Rau already established as a starter, Fnatic has only made one change to their line-up while every other LEC team has either made more or has had to build an entirely new roster from the ground up.
While Fnatic is full of immensely talented individuals, their biggest strength last season was teamwork. The players were always able to cover each other and make the right decisions later in the game – leading to the team's excellent team-fighting capabilities.
Of course, sOAZ was almost certainly a huge influence off of the Rift and his experience will be sorely missed, but Fnatic is more equipped than most to cope with that. Especially with coach Joey 'YoungBuck' Steltenpool who has never lost an EU LCS split – winning the last six.
His record speaks for itself and he will be able to craft an excellent crew of background staff as Fnatic owner Sam Mathews has promised the organisation will double its investment into LoL for the new LEC season.
Just to clear up any rumours. This was not a financial decision, Fnatic's yearly investment in LoL will over double in 2019.

— Sam Mathews (@sammathews) November 25, 2018
Fnatic always has been and probably always will be a force to be reckoned with in LoL. They have only ever missed two World Champions, Season Two and Season Six. The level of competition in Europe has definitely increased but Fnatic was usually a level above the competition.
Anything can happen but going into this season, Fnatic still has to be listed as one of the favourites. Yes, Caps was one of Fnatic's best players last season but the team managed to succeed at Worlds with the mid-laner far from top form.
Fnatic is not a one-man team. They used to rely solely on Rekkles but after he took time off, the rest of the roster stepped up. Caps became the main carry of the team at that point but Bwipo also popped off from the bot-lane and played a huge part of their success.
Bwipo had potentially the greatest debut year of any player in League of Legends history or at least since that of Lee 'Faker' Sang' Hyeok. The Belgian top-laner managed to displace sOAZ, the most decorated player in Western history, from the starting line-up for all but one of Fnatic's knockout games at Worlds.
All of Fnatic's players outside of Caps stepped up at Worlds, especially jungler Mads 'Broxah' Brock-Pedersen who was able to show how fearsome he can be on carry-oriented junglers. The Dane's Lee Sin play at Worlds was phenomenal and lead to many considering him as the best performing jungler at the tournament.
Finally, there's the bot duo of Rekkles and Zdravets 'Hylissang' Galabov. Fnatic no longer relies solely on Rekkles but he'll always be ready when needed. Plus the mechanically excellent and unpredictable plays of Hylissang means Fnatic will always be able to find their way out of a pinch.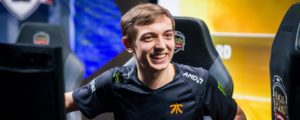 Caps is a sensational player and deserves all of his praise but you cannot discredit the rest of Fnatic's roster, they are all exceptional players in their own right. Nemesis himself is unproven but extremely talented, just like Caps was when he first joined Fnatic. Nemesis will need time to settle and adapt to professional play but the rest of his team are more than capable of making up for that in the beginning.
Fnatic is never somebody you should underestimate.