Just like that, Excel's first ever split in the League of Legends European Championship has come to an end and while it didn't quite go to plan, there are plenty of positives that the plucky British underdogs can take into the Summer Split.
Excel missed out on a place in the playoffs after mustering five wins, though some of those victories came against big opposition, including a win over Vitality which ruined the team's hopes of finishing in second.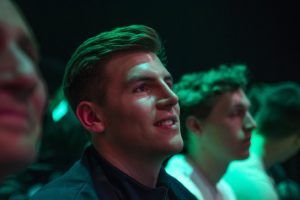 Overall, Excel co-founder Kieran Holmes-Darby believes that the experience was mostly positive: "The start of the season was very promising and then I think we had a dip in the middle and finished really promisingly as well.
"We essentially had one guy with experience in Expect and then four rookies. Caedrel hardly had any LCS experience, Special, Jeskla and Mystiques had no experience before this season yet they were all competing with the best on the LEC stage this Split. But when you look back at some of our games it's almost frustrating. I think the players feel frustrated because so many of the games were close and could have gone our way – we could've been talking about playoffs now. The fact that we're even frustrated speaks about how positive the end of the season was for us."
Excel came into the season with a bold and ambitious plan to implement a 10-man roster – combining their LEC and UK line-ups. The philosophy has already begun to pay off with both mid-laner Joran "Special" Scheffer and support Patryk "Mystiques" Piorkowski making appearances this season.
Both players impressed immensely but Holmes-Darby says this is only the beginning: "Our whole brand revolves around player development and now we've actually proved we believe in those values and we're actually getting results from it.
"The cojones on Mystiques to come onto stage for the first time, pick Thresh, get an MVP performance and then get target banned by Fnatic the next day, that was cool and you've got to give him props. We're looking at this as a very long term plan. Had the Split been a bit longer we may have subbed players back in, we might have tried a few more players out to create even more of a squad-mentality to our approach.
"While we've shown the positives of our approach, there's a lot to come and that's the mentality we're trying to build. Had we got into playoffs with best of threes and best of fives, there's a lot more you can do with a 10 man roster there than in best of ones. We have a really talented jungler in Taxer who hasn't seen the LEC stage yet but had he been able to watch the pathing of the enemy jungler, he could have subbed in for Caedrel in the next game – that's something you see Korean teams do and I know our coaches would consider things like that."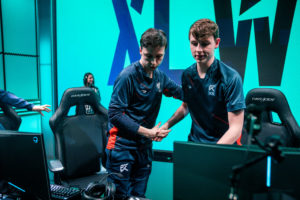 While the emergence of Special and Mystiques has been fantastic for the team, it leaves seasoned pros Fabian "Exile" Schubert and Raymond "KaSing" Tsang in a potentially awkward position. However, Holmes-Darby insists that both are still fully invested in the team:
"KaSing and Exile have been exemplary professionals, buying into what we're trying to build and they've enjoyed going back and playing at a slightly lower level. It's allowed them to figure out a few things themselves while also coaching the other rookies through the game.
"I don't think KaSing's role has changed, he is still the face of our brand, he is still our go-to guy within the team. Purely based on performances in the UK league, Mystiques deserved a chance to show what he's got on the LEC stage, it shows despite KaSing having such a huge background and presence that we put performance above everything else. Exile and KaSing were not dropped in any way – it was that Special and Mystiques were playing well enough that allowed them to have a shot in the LEC."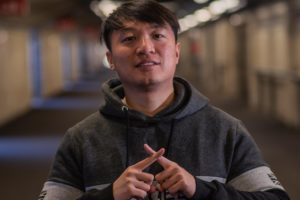 Now with quite a few months off, Excel will be busy preparing for the Summer Split and their number one priority will be preparing their headquarters within the iconic rugby stadium, Twickenham:
"The players were flying between London and Berlin less than we had originally planned. We have a set way that we want to work but we have to bring the players slowly into that idea.
"It's helpful we have some rookies because they haven't been around the gaming house model all their lives so we have the ability to mould them more than the experienced guys who have a set way of working. Because we've taken it slow, rather than throwing them in at the deep end, the players have fully bought into what we're doing. They understand how much they will benefit from having that facility they can use in the UK and how little effect travel will have on their performance.
"At times, the UK guys have had access to better facilities than the guys in Berlin. I'm not saying we can't have better facilities in Berlin it's purely that we have a better network in UK to deliver a better standard. We just feel more comfortable delivering a full-blown service to our players in the UK and the players understand that now, there's been a desire from the Berlin guys to be joined with everyone in the UK and hopefully that leads to better results next split."
The LEC Spring Split finals will take place in Rotterdam, Netherlands from March 29 to April 14. Although Excel won't be in attendance, six of the best teams in Europe will be battling it out to qualify for the Mid-Season Invitational. Meanwhile, the Excel team will have their heads down preparing for the Summer Split and, hopefully, the World Championships.