After taking home the trophy at CWL Las Vegas, OpTic Gaming sits at the top of the Call of Duty scene. Having swept aside fellow North American juggernaut eUnited in the Grand Finals, there are teams that are capable of knocking down the Green Wall.
eUnited
Despite being completely swept aside in the CWL Las Vegas Grand Final, eUnited is more than capable of defeating an extremely talented OpTic roster. If it wasn't for an unbelievable comeback on the opening map, the outcome of the series may have looked a little different.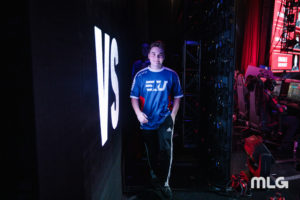 In terms of player comparison, eUnited have gambled on young talent for the fast pace of Black Ops 4, and the gamble has certainly paid off. Along with multiple young stars, Tyler "aBeZy" Pharris has quickly risen through the ranks and has become one of the most exciting players to join a top team. Under the guidance of four Call of Duty veterans, the room for growth for aBeZy is huge and could make all the difference if they are to conquer OpTic Gaming during the Black Ops 4 season.
If CWL Vegas is anything to go by, OpTic against eUnited is a matchup that is always going to be one which will be hotly contested.
Splyce
Heading into the Black Ops 4 season, Splyce were being overlooked by a lot of people and came out swinging at CWL Vegas, finishing third place behind eUnited and OpTic Gaming. Splyce could have made it to the Grand Finals if it wasn't for game five losses to OpTic and eUnited. Nonetheless, Splyce has shown their potential and their ability to come agonisingly close to defeating the Green Wall.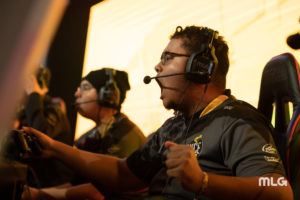 Rather than opting for brand new faces for the Black Ops 4 season, Splyce stuck with European superstar Jordan "Jurd" Crowley and built a roster consisting of former MVPs, experienced in-game leaders and players that have yet to fulfil their potential. Vegas showed that Splyce has put together a roster that can challenge the likes of OpTic Gaming and eUnited and could well become the top team in the CWL as the season develops.
Luminosity Gaming
Like Splyce, Luminosity went under the radar of many during the build-up to CWL Las Vegas. Keeping hold of 2016 world champion Johnathon "John" Perez and 2017 champ Matthew "Formal" Piper was crucial in terms of creating a team capable of beating OpTic Gaming.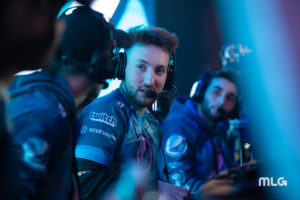 The combination of John and Josiah "Slacked" Berry as the aggressive SMG pairing can contend with the likes of Seth "Scump" Abner and Thomas "TJHaly" Haly, meaning the difference between these sides could come down to which team has the better Assault Rifle players.
At this moment in time, OpTic have the best AR players in the form of Ian "Crimsix" Porter and Damon "Karma" Barlow but if Pierce "Gunless" Hillman and Formal can find some of their previous form from past seasons, Luminosity could find themselves as contenders for the rest of the CWL season.
Red Reserve
Despite their disappointing placement at CWL Vegas, it's hard not to consider one of the most successful European rosters as a team that could topple OpTic. Just a few weeks before the first tournament of the season, this team encountered issues moving to the States which hindered their practice and was the most likely cause for their placement at the event.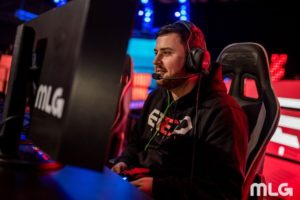 As the season develops, Red Reserve should be back where they ended the World War 2 season. Latest addition Ben "Bance" Bance is synonymous for performing well on Black Ops titles and I believe that it is only a matter of time before Red are challenging OpTic and the other heavyweight North American rosters once again.
What do you think? Do any of these teams have the chance of taking OpTic's throne in Black Ops 4? Any teams we missed out? Let us know!