Following the Call of Duty World League Championships, which saw Evil Geniuses crowned as champions, we've seen handfuls of professional players from different esport backgrounds expressing their interest in competing in the upcoming Black Ops 4 season.
North American organisation Splyce announced their Call of Duty roster in the opening days of October; with Irishman Jordan "Jurd" Crowley to be accompanied by North American stars Lamar "Accuracy" Abedi, Daniel "Loony" Lozza, Donovan "Temp" Laroda and Ulysses "AquA" Silva.
However, a week later, the organisation had announced that their Halo players will also be competing in Call of Duty: Jonathan "Renegade" Willette, Kevin "Eco" Smith, Braedon "StelluR" Boettcher and Anthony "Shotzzy" Cuevas-Castro have set their sights on both HCS and CWL.
They dominated Halo. Now it's time for them to take on #BlackOps4.

One team. Two games. Making #esports history. 🏆@Shotzzy @Renegade_JW @KevinEcoSmith & @TheStelluR pic.twitter.com/dBWCy5iHbV

— Splyce (@Splyce) October 11, 2018
Call of Duty fans quickly expressed their concern over Shotzzy as he is currently 17 years old. Although the minimum age to compete in HCS is 13 years of age in North America, the minimum age allowed to compete in CWL-sanctioned events is 18. The next day, it was announced that Ted "TeddyRecKs" Kim and Vlad "Ramby" Sanchez would join forces with the three Halo stars, leaving Shotzzy inactive until reaching the minimum age to compete.
The duo come in with some experience behind them, having qualified for the CWL Championship 2018. Beating APAC team Taboo and destroying Vodafone Giants' chances of earning a qualifying spot, they advanced from pool play alongside Rise Nation, but their journey ended swiftly after finding themselves knocked out in the first round by Lightning Pandas, placing T16.
Enigma6 also announced their roster ahead of the season, including Halo's Bradley "Frosty" Bergstrom. Frosty is known to be one of the most successful Halo players, becoming a back-to-back world champion in 2016 and 2017. He joins the team alongside Jordon "General" General, Steven "Diabolic" Rivero, Matthew "KiSMET" Tinsley and Kade "Kade" Jones.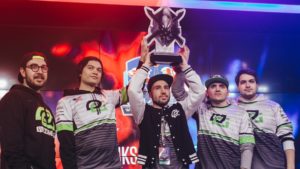 Mike "Manatee" Kraczyk is one of many Halo players making the switch to Call of Duty stating: "The main issue has been the discontinuation of HCS which stemmed from a growing rift between the competitive community and 343 (the developers)."
"Don't get me wrong, we're all incredibly grateful for the opportunities that the HCS format gave a lot of players, but the direction Halo's taken and, let's be honest, the refusal to listen by 343 has led to a drastic decrease in player base, viewership and event turnouts."
Asking his reasons for also wanting to join the Call of Duty community, he added that it is "giving [him] a new challenge and maybe even learning some new things I can bring back to Halo."
Speaking with an anonymous yet significant member of the Halo community, he said, "I think the upcoming announcement is going to lure most of them [pro players] back, especially if they don't see success/improvement in Call of Duty before the next season is announced. I genuinely think as long as 343 learn from their mistakes with Halo 5 and they start to listen to the players, Halo should be back to the glory days."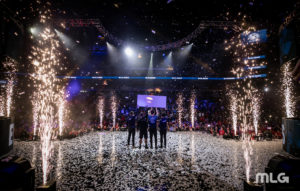 There seems to be a lack of communication between the players and the developers of the game. This is a motivation-killer for pro players, who also see a severe lack of opportunity in the esport. This is a stark contrast to the Call of Duty scene, which continues to be heavily invested in by some of the industry's most prominent organisations.
Gears of War pro player Billy "MentaL" Putnam, who represents OpTic Gaming, also took to Twitter to express his interest in also competing in the CWL this season. This may be due to the decline of opportunities in GoW since GPC New Orleans in July. It still remains unclear whether MentaL has or is still in talks with finding a Call of Duty team this season.
With rumours of franchising surrounding Call of Duty esports, many players are likely looking to make the move and secure themselves a safer future over the next year or two, and Halo and Gears of War players see that as their opportunity.
For the players who have made the switch, it will be interesting to see how their journey progresses this season; whether they excel or fall at the first hurdle remains to be seen.
The first CWL event will be held in Las Vegas on December 7-9, 2018.