CWL Fort Worth is down to its last three teams at the time of writing and the entire event has been full of surprises. After a shaky string of performances in the Pro League, it seemed as if Luminosity Gaming would have a hard time making anything extraordinary happen coming into this event.
That's not been the case though. They performed well in Pool C and made it into the Championship Bracket, and from there they've not lost a single series. After the team exacted their revenge on Splyce following a loss in the group stage, we spoke to Johnathon "John" Perez about his team's impressive turnaround in performance at the event.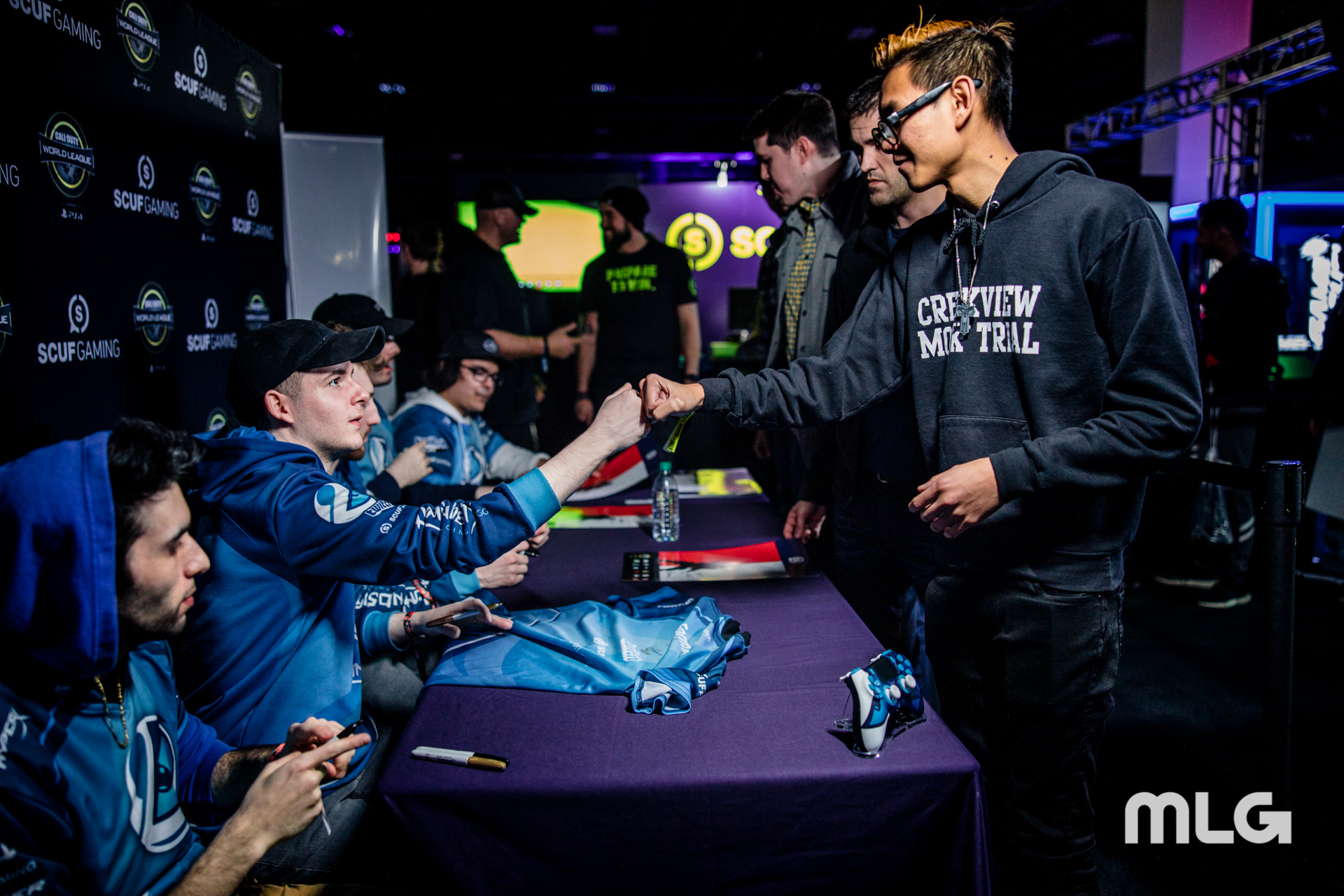 What do you think of the changes to the event's format?
It has its pros and cons. I know the amateur scene would love to play against the professionals and show what they're made of, so I don't really like the change. They're not really going to get to prove themselves. I'm pretty sure there's only one season for the league.
If anything, though, the change benefits the amateurs. They're not playing against the professionals and they have a chance to earn some OK money. I do think the prize pool for the amateurs is really bad though.
You didn't perform too well as a team in the Pro League, what's changed internally from then to now?
Our attitudes and how we talk to each other has changed. We're going over film now and that used to be the toughest part, it'd just be myself, Classic, and Slacked who'd sit down and watch film almost every night. It was hard to get all five of us in the same room but once it happened, we saw progress and once Gunless noticed it was working, he started to subscribe to it more.
Did roster changes happening so close to the event help or hinder you?
It depends, really. With a team making only one change, like with Gen.G, Envoy pretty much filled in SpaceLy's spot and we knew they'd pretty much do the same thing and just get Envoy to do what SpaceLy used to do in Search & Destroy. When Envoy played us in Search & Destroy, he was all over the place – I didn't know what he was trying to do.
When it comes to multiple changes in a roster like with Midnight, it's hard to know what they're going to do against us – I was a little on the fence but it hasn't really been a problem for us.
Splyce has been the only team to beat you in the event, what did you adjust to beat them in the rematch?
We went over film to see how they play Arsenal and adjusted our vetoes a little to suit us more. We needed to play better as a team, work on our rotations, and take our time. Arsenal is one of those maps where rotations are everything and almost every hill is a money hill so they're important. The first two maps in the series we lost were Splyce's best maps and that's why we lost.