After weeks of speculation, G2 Esports officially re-entered the Call of Duty scene by picking up 'the scraps' of rostermania, banding together players from Team Envy, compLexity Gaming, and Echo Fox. While initially the roster doesn't jump off paper as the standout team, it could well be a silent threat that makes waves.
Let's take a look at the pieces of this puzzle to see exactly why they could well emerge at the top of the game throughout the season.
Meet the roster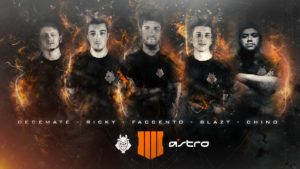 Jacob "Decemate" Cato is the least experienced player at LAN events on this roster, and he spent a good portion of the World War II season bouncing around teams.
A strong support SMG player, Decemate has been a star in Search and Destroy for a number of years and has yet to establish the same level of dominance he saw in online tournaments back before he went pro. He did manage to place 5-6th at the CWL Birmingham Open and the 2018 World Championship, however, so he's had a taste of placing in the top ranks when it matters most.
Richard "Ricky" Stacy is a veteran player that has been on a number of top teams without ever really achieving greatness. I see this as a pivotal year for the AR player: if G2 Esports performs well then he'll reach the level he's always been striving for, if not then he may have to consider hanging up the controller. Nobody doubts that he is an incredible Search and Destroy player, and he's always been able to hold his own in respawn game modes too.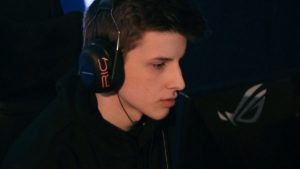 Brice "Faccento" Faccento has placed in the top four at every Call of Duty World Championships he has attended, though he hasn't done overly well in between these annual tournaments for a couple of years. In Infinite Warfare, he played well on Rise Nation but he couldn't quite make things happen through World War II on the underwhelming roster of Echo Fox. Faccento has been in top eight rosters for quite some time now and you can count on him to put in a solid performance in all game types.
Rasim "Blazt" Ogresevic's offline Call of Duty career so far has been plagued with 13-16th placements, but that's not entirely indicative of his individual level of play. He's been fielded by a number of different teams with numerous player combinations – his most stable experience was with compLexity Gaming and that squad had potential. Blazt may still be considered a rookie by many, but he's proven that he's got what it takes to go to the next level.
Martin "Chino" Chino is a slayer with a solid assault rifle shot, and while he's no stranger to winning on big stages, he hasn't sat consistently at the top of any Call of Duty title. He achieved back-to-back victories with Team Kaliber at the top of the World War II season, but couldn't replicate this level of success as it progressed. Nonetheless, it's evident that he has what it takes to claim championships and it'd be silly to entirely count him out.
The proving grounds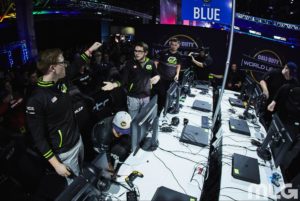 Expectant power teams such as 100 Thieves, Team Envy, Luminosity, eUnited, and potentially OpTic Gaming are all in the conversation of who will take the championship in Las Vegas, and it's understandable why G2 Esports isn't in the mouths of those speculating. The players, individually, haven't seen too much success as of late, but they're all very damn good at what they do.
This team of misfits will be banding together for the foreseeable future, and it's clear that's they're strong individually. While the verdict is out on how they will work together, the pieces are there for them to shock us all.
G2 Esports will be looking to make a name for itself at the CWL Las Vegas Open on December 7-9th where it will face off against the other new-look squads in attendance. $250,000, Pro League spots and bragging rights are up for grabs at the first offline tournament of the 2019 season.