In Activision's 2017 annual report, it was implied that a franchising model could be headed to one of its most successful titles: Call of Duty. The first-person shooter has been around for over 15 years at this point and, while its esports scene hasn't reached the heights of Counter-Strike: Global Offensive, its a force in the realm of casual gaming.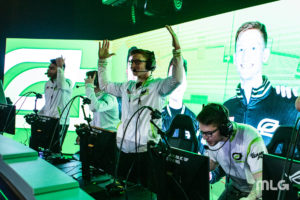 The report stated that it plans to "launch team sales for the Call of Duty professional league" which, to people in the know, is the Call of Duty World League. Activision Blizzard had not long officially launched the Overwatch League, a premier franchised league for its other hit first-person shooter. This competition has brought in a number of high-profile, incredibly valuable sponsors, deals, and investments from those outside of the industry.
Franchising is common in major traditional sports – basketball and hockey are two examples – but that doesn't mean it can be instantly applied to an esports title and met with success. Franchising opens up spots in a league for parties that buy for them, eliminating the risk of relegation and giving investors a means of guaranteeing their teams' presence in the competition. This can result in territorial ownership for investors – such as the Overwatch League – or with investors owning a permanent spot, such as Riot Games' League of Legends competition, LCS.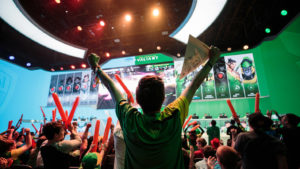 Ever since the hints of Call of Duty becoming the latest franchised property, there's been no official word or major development reported. Team owners like OpTic Gaming's Hector "H3CZ" Rodriguez and compLexity Gaming's Jason Lake have spoken publicly about the rumour, but even they referred to it as just that: a rumour.
As mentioned before, Call of Duty is a small esport when compared to its peers. Both Overwatch and CS:GO are widely considered as 'Tier 1' esports, whereas Call of Duty has struggled with growth in terms of viewership for the past few years. The first event of Black Ops 4, the CWL Las Vegas Open, took place last December and showed encouraging signs of improvement in gameplay, fan interest, and overall competition; this is a step in the right direction, but the real test will be keeping up the growth and promise over the course of 2019.
As things stand, the franchise just doesn't have the interest to warrant such huge investments the Overwatch League has seen so far.
Viewership at Call of Duty events has long been heavily dependant on which teams are competing. For example, if OpTic Gaming is playing a match on-stream then you can safely bet your life savings on that stream having more viewers than any other match that's happening at the same time. If Call of Duty had a territorial franchising system implemented, then immediately it'd risk alienating these dedicated fan bases as these popular teams couldn't compete. It'd be much less of risk implementing franchising and allowing the biggest brands to remain involved, but that puts a limit on other teams potentially growing to similar heights of popularity beyond those in the competition.
Either way, it's problematic.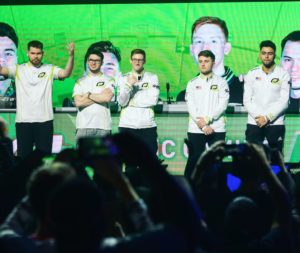 Call of Duty has been one of the better esport titles in terms of the turnover of old and new players – we've seen a number of rookies and unknown players come into the top tier of the game as veterans and legends decide to retire. This, among the franchise's high casual player base, can be put down to having open events; any team can compete at an oven event and this alone provides a platform for those who perform to make a name for themselves alongside the best players in the world.
We've seen this on countless occasions, with players such as Thomas "TJHaLy" Haly, Ulysses "AquA" Silva, Tyler "aBeZy" Pharris and many others rising through the ranks and landing on top teams. Introducing franchising would close off the competition and vastly reduce the outcome of this cycle. Overwatch has a path to pro in the Overwatch Contenders competition but it hasn't been anywhere near as effective as having open events has been for Call of Duty.
When the NA LCS' push into esports was announced, it was meant to propel esports into the mainstream by sitting alongside the big leagues in traditional sports. Instead, it gave Riot Games all of the power of the North American competitive scene and essentially made the developer God – it could make any change it saw fit, including in-game changes that altered the meta. This level of control has to be met with sincere thought and extreme consideration or an esport could crash in no time at all.
Activision Blizzard has raked in tonnes of money with the Overwatch League so far, and that's why it's hard to believe that it won't try to do the same exact thing with Call of Duty; with mediocre spectator interest, a proven open circuit that develops talent, and the top brands in the scene already being well-established, franchising is likely to be more damaging to Call of Duty than nourishing.