Next weekend, December 7-9, the best Call of Duty teams in the world visit Las Vegas, Nevada for the first open event of the Call of Duty: Black Ops 4 season.
Here, I take you through who I predict will be the top eight teams in Vegas, explaining how and why they find themselves in that position. Though we've only seen gameplay from online tournaments thus far, I think we can accurately pick out some of the top teams.
7-8. Envy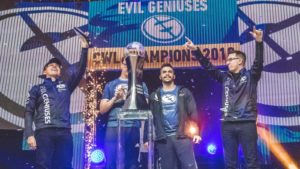 Envy is the team that won the 2018 World Championships on World War II, playing under the Evil Geniuses banner at the time. The result was a shock, about as shocking as the announcement that EG were letting them move on just a few weeks later.
Though the team has looked strong, they haven't looked like world champions and I expect that to become apparent here.
Keep an eye on: Cuyler "Huke" Garland, who came into the WWII season with heavy expectations on his shoulders and failed to live up to it. That said, he was still a solid player and, now he has had a year to settle in, we'll likely see his abilities and true prowess come out.
7-8. Reciprocity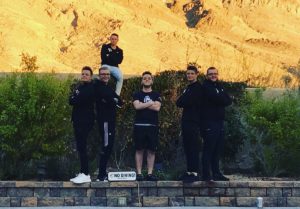 Reciprocity are one of two European teams to have moved out to the USA for this coming season. With a core of last season's Unilad team joined by two of the greatest players in EU and APAC, their 4th place finish in the most recent CMG ProDown tournament suggests the improved practice potential is helping the team a lot.
That said, I don't think they're quite ready to challenge the very top teams yet and see them comfortably slotting into a top-eight finish.
Keep an eye on: Denholm "Denz" Taylor, who has moved over from Australia and Mindfreak to compete amongst the very best. It's time to see if he is capable of pulling off some of the greatness many have predicted he's capable of, but I'm not sure it's quite going to happen in Vegas.
5-6. Luminosity Gaming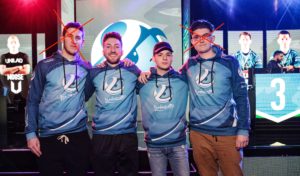 The players on Luminosity Gaming have all won their fair share of championships over the years, but are also no strangers to disappointment and placements worse than their expectations. Having traded Sam "Octane" Larew to OpTic Gaming last year with fan-favourite Matthew "Formal" Piper coming in to replace him, the core of this team failed to make much of an impact in the last six months.
However, Formal and co. are now joined by Peirce "Gunless" Hillman, and the two have long wanted to play together. They've both made cases to be the best Call of Duty player of the last two years and to have them on the same team must be pretty daunting for the opposition.
Keep an eye on: Jonathan "J0hn" Perez, who won MVP at the Call of Duty World Championships in Black Ops 3. He's commonly referred to as a "Treyarch player", and it's time again to put that to the test.
5-6. Splyce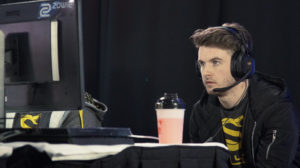 Splyce have seemed to fly under the radar at the start of the Black Ops 4 season, with Irishman Jordan "Jurd" Crowley relocating to the United States of America to compete with a North American team.
They have received multiple top four to top eight placements in online tournaments in the last couple of months and I expect them to be in roughly the same spot at their first LAN event. Though they have taken down the likes of Envy and Luminosity Gaming online, they haven't managed to overcome any of the top teams yet and that is where I expect them to fall.
Keep an eye on: Lamar "Accuracy" Abedi who, following an incredible year, will be looking to prove he's not just a one-hit wonder.
4. Red Reserve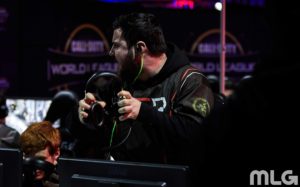 Red Reserve is a team made up of some of the best European players to ever touch Call of Duty. Over the last two to three years, each of these players have pushed the boundaries of what EU fans once thought was possible.
Having moved to Vegas to compete against the stronger NA teams and get better practice, I expect to see a solid performance from the UK boys here but not quite enough to push them into the final.
Keep an eye on: Ben "Bance" Bance. Incredible during Infinite Warfare and Black Ops 3, Bance will be looking to hit form again after a disappointing season in World War II.
3. 100 Thieves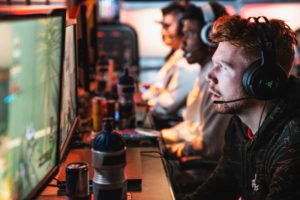 Since the 100 Thieves CoD team formed, expectations have been about as high as they are for OpTic Gaming. The organisation, founded by former face of Call of Duty esports Matthew "Nadeshot" Haag, recently moved into Call of Duty following a successful first year in the NA LCS, and immediately went for players at the very top, with every player on this roster having won at least one championship during the World War II season of last year.
They have placed second in the last two CMG ProDown tournaments, small OLTs with only pro teams invited to play. The only team they have lost to in each of these is OpTic Gaming. This says a lot about the capabilities of the team, and to predict them placing as low as third in Vegas almost feels completely wrong.
Keep an eye on: Austin "Slasher" Liddicoat. He's been one of the best Assault Rifle players of the last three years and Slasher playing at his best will cause headaches for the competition.
2. eUnited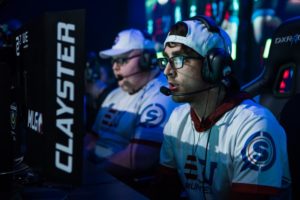 eUnited is a team made up an eclectic mix of players: two veterans that have won a world championship together, two players in the prime of their careers and a young gun ready to prove himself at the very top level. On paper, the team composition is perfect.
Though I don't predict eUnited to be challenging in the top two throughout the entire year (something I think my predicted winner will do), eUnited definitely have a case for a championship challenge here in Vegas. James "Clayster" Eubanks appears to be playing incredibly well and, if Preston "Prestinni" Sanders can keep composed and play to the best of his abilities – something he has struggled with in the past – the firepower and synergy within this team will be hard to make a case against.
I see this tournament culminating in a matchup between eUnited and their bitter rivals of this season, in which I can only really see one outcome.
Keep an eye on: Tyler "Abezy" Pharris, relatively new to the scene but made waves during a solid World War II season.
1. OpTic Gaming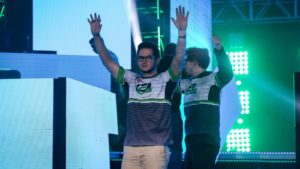 OpTic has been far and away the most impressive team in the game so far, winning every online tournament they enter and rarely even dropping a map, let alone a series. The Black Ops series coming back has clearly reinvigorated players such as Seth "Scump" Abner and Ian "Crimsix" Porter, who failed to see success last year and looked on the edge of splitting across the entire year.
With Damon "Karma" Barlow back in the fray, the team look to be back to their most dominant.
Keep an eye on: Brandon "Dashy" Otell, fresh out of his rookie year and likely to be putting in MVP-worthy performances.
What do you think of our predictions? Let us know who you've got taking home the prize and the championship!