Last week, Activision announced that they would be implementing a city-based franchising system to the Call of Duty World League, similar to that of the Overwatch League.
The announcement was made during their Q4 2018 Earnings Call on February 12, the same call in which they announced that around 8% of staff would be getting laid off to maximise profits.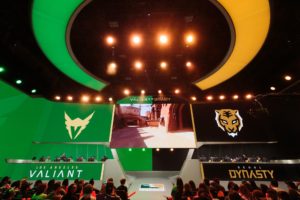 It has not been made clear when the franchising will take place, with no more detail than what has been offered here available, but many believe we could see this kick off as early as the release of the next Call of Duty game, widely believed to be Modern Warfare 4, at the tail end of this year.
However, the news hasn't been met with an outpouring of support from fans of Call of Duty esports – in fact, it's been quite the opposite.
City-based franchising
One of the main complaints coming from fans of CoD esports is the fact that franchised teams will be city-based, rather than using the names of the organisations involved. For example, Cloud9 has London Spitfire in the Overwatch League whilst OpTic Gaming has Houston Outlaws.
In a game like Overwatch, where there was no huge scene or history anyway, this wasn't so bad. But Call of Duty has a rich history with names such as FaZe Clan, OpTic Gaming and Envy being synonymous with the scene. By changing this you're not only killing off an incredible amount of brand identity and recognition, but a large facet of the history of the esport.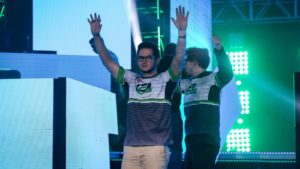 The fact that these players and teams already have a deeply ingrained fanbase within Call of Duty makes the prospect of city-based franchising quite difficult: for example, will Envy fans from Berlin be happy to proclaim that they are fans of Dallas Fuel? Or, do they switch allegiance to their (hypothetical) Berlin franchise? The issues this raises was made very clear by the disappointment of UK Overwatch fans, who felt obliged to be fans of 'London' Spitfire – a Korean roster owned by Americans with pretty much no connection to London or the UK at all.
Now amplify this feeling of disenfranchisement due to the fans already supporting certain teams or players, and there's a bit of a dilemma. Call of Duty esports can't afford to be losing or alienating fans right now.
Closing off the amateur scene
The amateur Call of Duty scene has always been somewhat of a struggle, but the few open events each year gives amateur players a great opportunity to showcase their talents and push to be noticed or even picked up by pro teams. Not to mention these events are the lifeblood of Call of Duty and are often what both viewers and players enjoy the most.
I feel like with the league being the focal – or even only – point of the season that is of concern could dilute the entertainment factor of an ever-changing, exciting esport. Viewership figures for the league are routinely much lower than for events and I'm not sure they would be able to get people as invested in the CoD World League than in the open events that capture so much of what esports is all about.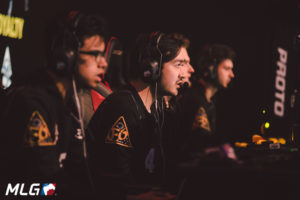 The small opportunity amateur players have looks to be somewhat depleted, and even if a Challenger League is introduced in a similar vein to Overwatch Contenders. This is still very much closed off in comparison to the open levels of competition that have been available in years past, and it may well be even more difficult for players to make a career of CoD esports because of this.
Exposing the key weakness in CoD esports
With investors paying (presumably) up to tens of millions to own a franchise spot in the league, all eyes and money will be on Activision to provide a game that appeals to esports fans across the world – and this is where the issue is.
Unlike other top esport titles, Call of Duty operates on a yearly release cycle, an everlasting weakness in the CoD esports lifecycle. Between games, many players drop off or come to life, with the meta of certain titles suiting them better than the previous. Not only this, but the argument can be made that no team ever truly plays to their best because they only have a few months to learn and master it.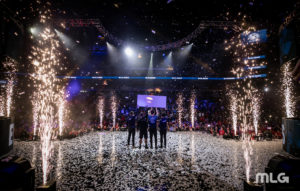 When organisations are willing to invest so much money into the game, they're not going to be happy if their championship calibre team is suddenly a mid-table roster when the new game rolls around. Of course, this could (and should) be countered by developing an esports-centric title, something which fans have begged for for years, but with the track record of recent titles –most of which haven't been favourably received – something will have to change at the development studios to provide a long-lasting game that players will love the same way CS:GO or League of Legends fans love their respective titles.
So, is city-based franchising a good thing or a bad thing for Call of Duty esports? It's hard to tell right now, but it's hard to be optimistic too.