Call of Duty is a title that has often been criticised for its inability to compete with the top-tier esports such as Counter-Strike: Global Offensive or League of Legends. The title has been carried for several years by its significant mainstream success but has consistently lagged behind on the esports front despite the rabid fanbase and reach it has as a title.
The newest scandal in the Call of Duty esports life-cycle is the lack of a ranked play system in newest title, Black Ops 4.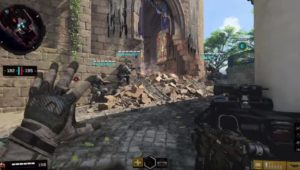 A ranked system, with competitive rules and maps, is a basic expectation of an esport title, especially one that has been the home of million-dollar tournaments for over five years. During last year's title, World War II, a ranked play system was introduced about a month into the game's life-cycle. This was seen at the time as a big deal, with fans expectations' being to receive a full game upon purchase – especially when they've got to pay for a new one each year.
It has now been nearly three months since Black Ops 4 was released and there is still no ranked play or even a response from Treyarch to the multitude of requests and questions they receive each day. It is worth noting that with a yearly release title, having what should now be an essential part of the game missing gives players a maximum of nine months (if it was to release today) to play in a competitive setting, pitting themselves against players of a similar skill level and introducing casual fans to an exciting new world they may not be aware of.
CWL Vegas saw some tremendous numbers for Call of Duty esports, peaking at over 200k concurrent viewers, and this could have been the perfect backdrop to the release of ranked play, as new eyes can finally put themselves in the feet of the fantastic players that they spent the weekend discovering.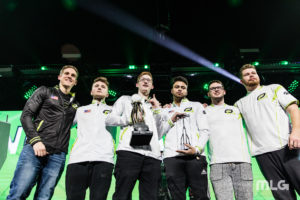 Of course, this may say more about the state of the video games industry in the modern era as opposed to Treyarch's attitude towards esports – with demands on developers and publishers to put out a certain game, at a certain price point and to meet the expectations of so many different people, it may simply be that ranked play wasn't on the priority list in the Treyarch studios.
Regardless of this, the wait is not okay – as a buyer of the game, a long-term consumer of the franchise and someone that makes up what is becoming a reasonably-sized portion of the fanbase, not being provided with the competitive opportunities that should be available at launch is a massive letdown.
We saw the success of ranked play in Black Ops 2, where Call of Duty esports really took off, and how much this system contributed to bringing in new players and spectators to live events. It seems odd that Activision and Treyarch wouldn't seek to maximise the potential that ranked play hinted at back in 2012. It's by no means a feature the community has recently decided they want – if anything, it has been a basic expectation since Black Ops 2, and the continual disappointment in not getting what we ask for is almost becoming so habitual that it borders on being fine. In reality, it's not fine at all.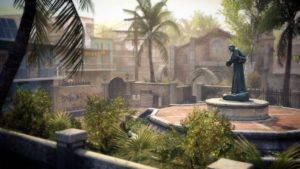 Call of Duty players and fans alike have lowered their expectations over time – incomplete games, questionable competitive rulesets and a lack of transparency are all to blame. That said, the developers shouldn't lower their expectations as well: they should be communicating with fans and providing what paying customers frequently ask for, dating back years.
This lack of communication and transparency is arguably the biggest issue – it almost feels disrespectful to be so blatantly ignored.
Do I expect this to change anytime soon? Not really. But that says more about the state of competitive Call of Duty than it does of me.