As the Call of Duty: Black Ops 4 season begins to take shape, the foundations for what is set to be one of the most competitive seasons were laid in Las Vegas. North American powerhouse OpTic Gaming defeated eUnited in the Grand Finals, four teams booked their place in the upcoming Pro League and some new European talents moved to the forefront ahead of some more established rosters. With that said, here are five bold predictions for the season ahead.
A European team wins an event
After coming agonisingly close during the World War 2 season, it's about time a European team took home a championship and Black Ops 4 may well be the game that it happens. The incredibly fast pace of the game has seen the likes of Dylan "Dylan" Henderson and Nick "Nolson" Nolson emerge as some of Europe's brightest stars.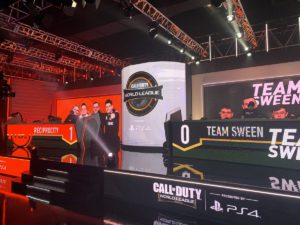 Both Red Reserve and Reciprocity have moved over to the United States in order to get the best possible practice prior to tournaments. After CWL Las Vegas, both teams look to be in much better form as they prepare to compete for the biggest prize pool in CWL history and the chance to rekindle some of their impressive results from last season.
While Europe's top teams hone their craft stateside, Team Sween and the Lightning Pandas have made a case to be considered a top team after two top-six placements at CWL Vegas. It will certainly be interesting to see if any of these teams are able to compete with the likes of OpTic, Splyce and eUnited.
APAC teams make an impact
Since Trident T1 Dotters and Team Immunity shocked the Call of Duty scene at the 2014 World Championships by placing fifth and the top 16, the APAC region has shown signs of real potential over the past four seasons but it has yet to come to fruition. Now regularly attending overseas events, both Mindfreak and Tainted Minds have established themselves as the two teams that can compete with both European and North American rosters on the international stage.
The Australian scene has been rife with talk about Luke "Louqa" Rigas finally coming of age to compete at the highest level. His true potential has yet to be seen but at just 18 years of age, Louqa has the opportunity to propel the APAC region to new heights if he and his Mindfreak roster are able to consistently place highly against international opposition.
With all this new talent rising to the top, I predict that a team from the APAC region can finally cement their place in the top eight teams and can challenge some of the heavyweight North American teams in the CWL.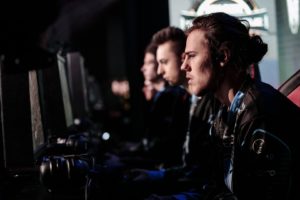 More mixed-region rosters
As of writing, Team Reciprocity and Splyce are one of the few professional teams that are fielding a roster which comprises more than one region. As the season progresses, I am expecting more rosters of this nature to form due to the numerous combinations of players that could come together to compete at the very top of the CWL.
Organisations and teams now have the option to select talent from overseas thanks to the region lock being lifted at the end of the World War 2 season. It enables so much more potential for new and exciting rosters rather than teams rinsing and repeating the same combination of players that may have worked in previous titles.
More players retire
Last season saw some notable players hang up the sticks after failing to secure a place on a pro league team or following a disappointing performance at the season-ending world championship. After some turbulent seasons in recent times, there are some players that may contemplate retirement if improvements aren't made during the Black Ops 4 season. Some former players have transitioned into a coaching role within a roster while others have moved into casting and onto the analyst desk.
There is plenty of new and upcoming talent that is already breaking through into the top teams at this early stage of the season and organisations have already gambled on some fresh talent in favour of more experienced players and that trend may continue throughout this season.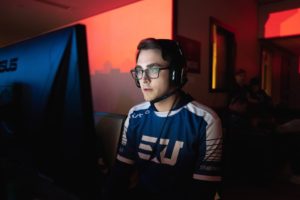 The addition of fresh talent is great for the longevity of the CWL but it will be a sad day when names synonymous with Call of Duty decide to call it quits. Players like James "Clayster" Eubanks, who has failed to capture a championship win in over three years or Richard "Ricky" Stacy, who has competed at the top level since 2012 but failed to get a win since 2013, could see themselves bow out if they struggle to perform throughout the course of this year.
It will certainly be interesting to see if any players do call time on their career and remain in the Call of Duty scene.
Total OpTic domination
The fifth and final bold prediction on the list is probably the most likely one to come to fruition this season. OpTic Gaming has already begun the Black Ops 4 season on the front foot, winning CWL Las Vegas. Having found a near perfect combination of explosive slaying power and experience, the Green Wall is set to have an amazing season.
Brandon "Dashy" Otell has quickly cemented his place as one of the very best players in the CWL and with world champions Seth "Scump" Abner, Ian "Crimsix" Porter and Damon "Karma" Barlow alongside him, OpTic are primed to have one of the most successful CWL seasons to date.
The talk of a potential dynasty being established is never too far away when mentioning Crimsix, Scump and Karma. Back on Infinite Warfare, OpTic was the team to beat and ended the year by winning the world championship along with several tournaments along the way.
Although the Black Ops 4 season is still in its infancy, OpTic Gaming has the chance to dominate the opposition for the entire season.